TRAIN TO BUSAN 2 SEDANG DIGARAP ?
Nontonapa – Train To Busan film fenomenal asal negeri ginseng Korea ini, berhasil membuat penonton terpesona. Film yang dirilis pada 2016 ini berkisahkan tentang seorang ayah yang melindungi anak perempuannya dari serangan zombie, hingga dirinya mengorbankan diri sendiri demi anaknya. Garapan sutradara Yeon Sang-ho yang diproduksi oleh Next Entertainment World , sukses mengumpulkan pundi-pundi uang hingga 87,5 juta dolar Amerika loh saat masa penanyangannya. Bagaimana tidak? Sepanjang menonton filmnya kita akan dibuat berdebar dan penasaran, hingga rasanya tidak ingin berkedip sedikitpun.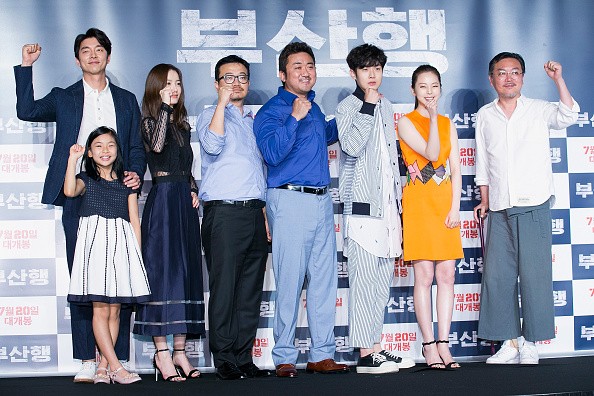 Nah garapan film keduanya ini pasti akan sangat ditunggu-tunggu bukan? Dikabarkan sutradara Yeon Sang-ho mengkonfirmasi bahwa penggarapan skenario untuk Train To Busan 2 telah digarap sejak Juni 2019. Untuk sementara Train To Busan 2 akan diberikan judul Bando yang artinya adalah semenanjung. Sang-ho juga mengatakan film ini akan memperluas dari film pertamanya dengan melanjutkan kisah setelah diseluruh penjuru korea. Seperti yang kita ketahui ending dari film pertama begitu menggantung ceritanya. anak kecil dan ibu hamil itu sedang berjalan dilorong perlintasan kereta api, setelah lolos dari serangan para zombie.
Namun ternyata Sang-ho menjelaskan bahwa film keduanya ini tidak akan ada hubungan dengan karakter sebelumnya. Melainkan akan menggunakan karakter baru dengan pemeran yang baru dan berbeda juga dari film pertamanya. Belum ada tanggl rilis yang pasti untuk film keduanya ini. Kita tunggu kabar kelanjutannya yaaaa!
Tags :
news
Train to Busan 2